Translation Services for the NHS and Private Healthcare Providers
It is essential that translation of medical documentation is correct. We are able to handle this precise and important work in over 200 languages. Prestige Network's specialist team of medical translators are experienced in medical conditions and technical terminology ensuring documentation is accurate.
---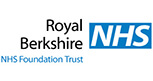 Case Study 
–
Interpreting Health With Royal Berkshire 
---
Prestige Network have been awarded many hospital contracts. This reflects our commitment to deliver the best possible reliable service for our customers.
If you work in the healthcare sector call our specialists today on 020 3700 0536 to find out more.
NHS and private hospitals
GP surgeries
Dental surgeries
Community-based healthcare
Mental health sector
Residential care
Currently in excess of 200 medical establishments have contracts with Prestige Network, where this is not the case we are able to work on a case-by-case basis. If you have a very urgent or unexpected interpreting requirement we can supply you with a telephone interpreter within 2 minutes of a request in any language and dialect at any time of the day and night.
Medical Interpreting Services
Our professional medical interpreters carry out confidential medical interpreting in all kinds of scenarios all hours of the day. Face-to-face interpreting by medically trained linguists provides the vital communication between patients with limited English and health care professionals; this is essential in the provision of the correct treatment and procedures. Accuracy, clarity and confidentiality is paramount during medical interpreting and our interpreters are always highly professional, native speakers accustomed to working in stressful and emotive circumstances who will be sympathetic to the needs of the patient.